HUMAN EFFECTIVENESS TRAINING
Tools for a More Productive Workforce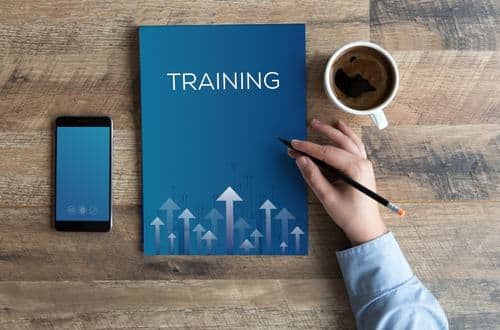 Your organization today is forced to do more with less, so your employees need the tools to become a productive, more capable contributor. That means you need an effective training and development solutions that provides real, transferable skills. Here is what you can expect from certified Ulliance trainers/training:
Tools and skills that are immediately transferable to the job
Experiential exercises
Proven results
Experts in human behavior and human effectiveness
Affordable, short-term courses to launch your internal initiative
Customized programs to address specific issues
Multiple delivery options
Training provided globally
Let our experts add value to the personal and professional development of your employees and management team. We specialize in high-impact training with programs customized to your needs—ranging from just one hour to multiple days.
Engaging Tools to Build Real-life Applicable Skills
SAMPLE OF AVAILABLE TRAINING COURSES
Training can be customized to meet your specific needs. Below are the categories of the types of trainings we offer:
Compliance & legal concerns
Strengthening the workforce
Improving workplace relationships
How to Create a Safe Work Environment
Offer a harassment awareness trainings to your employees
Maintaining a safe and productive workplace is a legal responsibility of all employers. Employees need accurate and practical information to identify, prevent and report forms of workplace harassment. Recent court decisions, guidelines and state laws make it essential for employers to provide harassment training.
Raise awareness among your employees surrounding harassment in the workplace utilizing our Human Effectiveness Training programs. Our training consists of:
Harassment Awareness
Check your existing knowledge of harassment in the workplace
Review of Current Harassment Legislation
Civil Rights Act of 1964
Americans with Disabilities Act
State specific laws
Defining Harassment
Explanation of EEOC guidelines
Types of harassment: quid pro quo and hostile work environment
In the Workplace
Raising our level of sensitivity
What to expect during an investigation
Identifying and avoiding risky behaviors
Consequences for harassment and review of company policy
Dealing with Harassment
Steps to take if you feel you are a victim of harassment
Responding to accusations of harassment
"After an Harassment Awareness Training Workshop, the presentation proved to be an eye-opener for our township department. Team members began to identify a non-sexual harassment situation that was plaguing the group. Ulliance developed a customized plan of action to confidentially address the harassing employee's behavioral problems, resulting in a 180-degree shift in conduct. Team members and staff from other departments noticed a night and day change in the individual's behavior within days! "Michigan Township